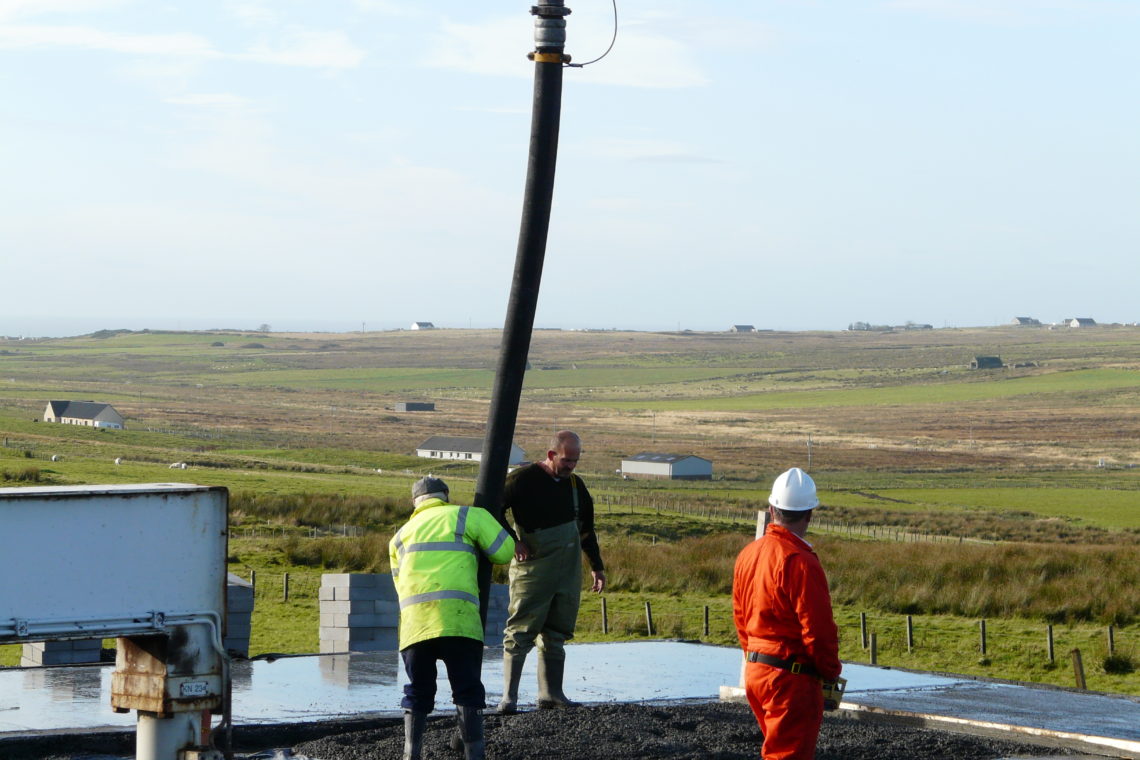 Previous
Next
Readymix Concrete
We have supplied ready mixed concrete since 1988 and can deliver direct to your site from our fleet of mix trucks. In 2000 a new batching plant was commissioned capable of producing ninety cubic metres of concrete per hour.
Our highly popular standard mixes are typically used in foundations, floor slabs, under floor heating systems, shuttering etc. Customer requirements on specification such as strength, workability and delivery can be discussed with our production team. New mixes have been adapted to maintain maximum workability by adding water reducing plasticiser also fibre mesh can be added to the mix reducing the steel content.
We also stock and supply steel mesh, fibre mesh, King span floor or cavity insulation, concrete sealer, chair spacers, tying wire, hammer fixings and other related items and tools.Test cubes are regularly checked independently in our quality programme.
---
Our company places great emphasis on quality products and services. We would like to provide you with a comprehensive and competitive quotation for any precast items and building materials which you will need to start and complete your proposed projects.
Get in contact with us today and let us help you with all your ready mix concrete requirements.