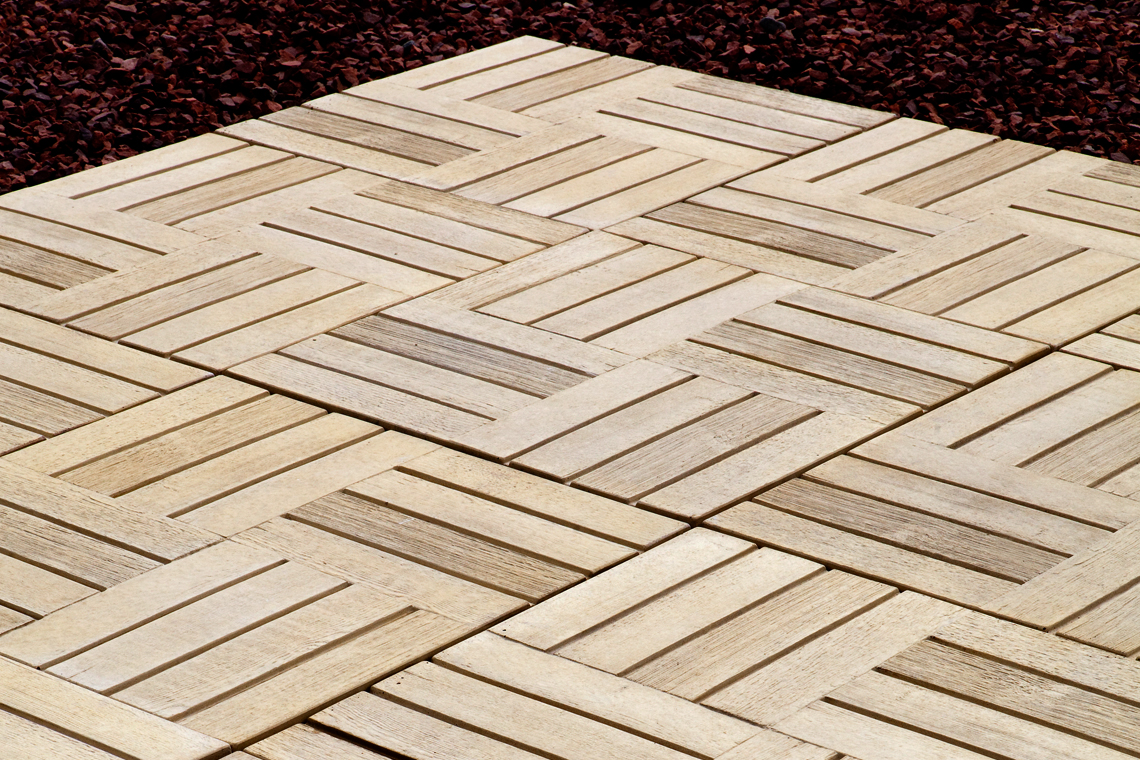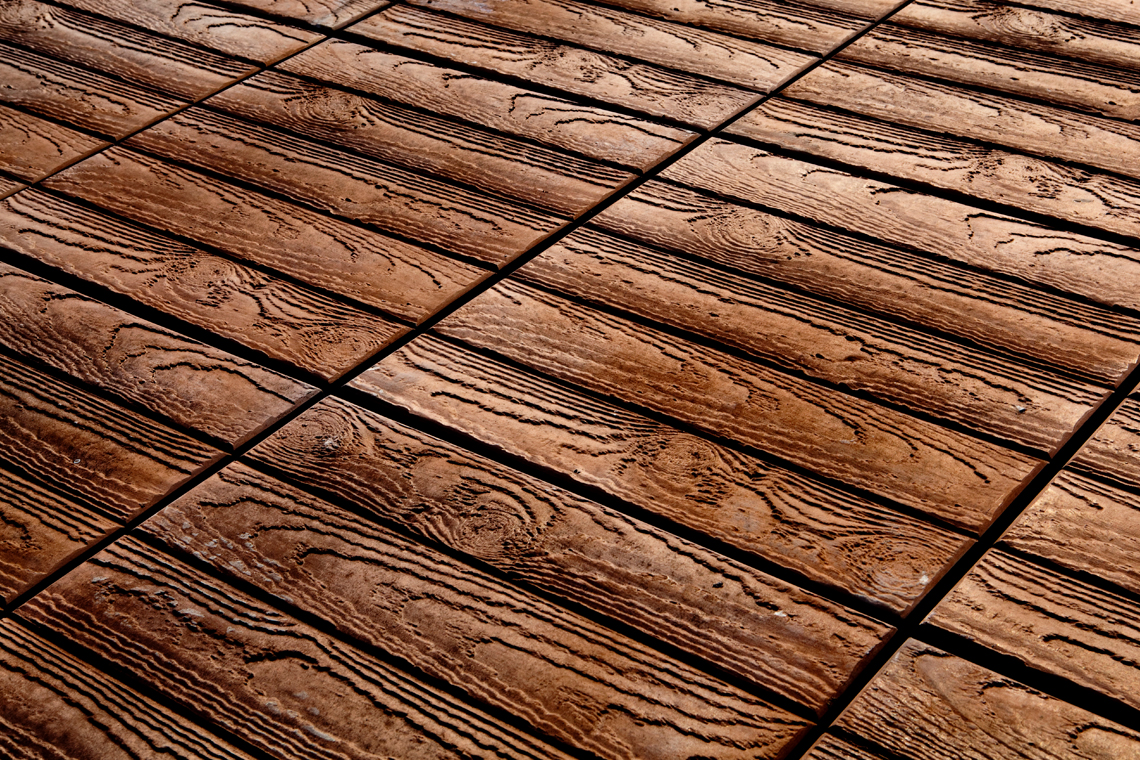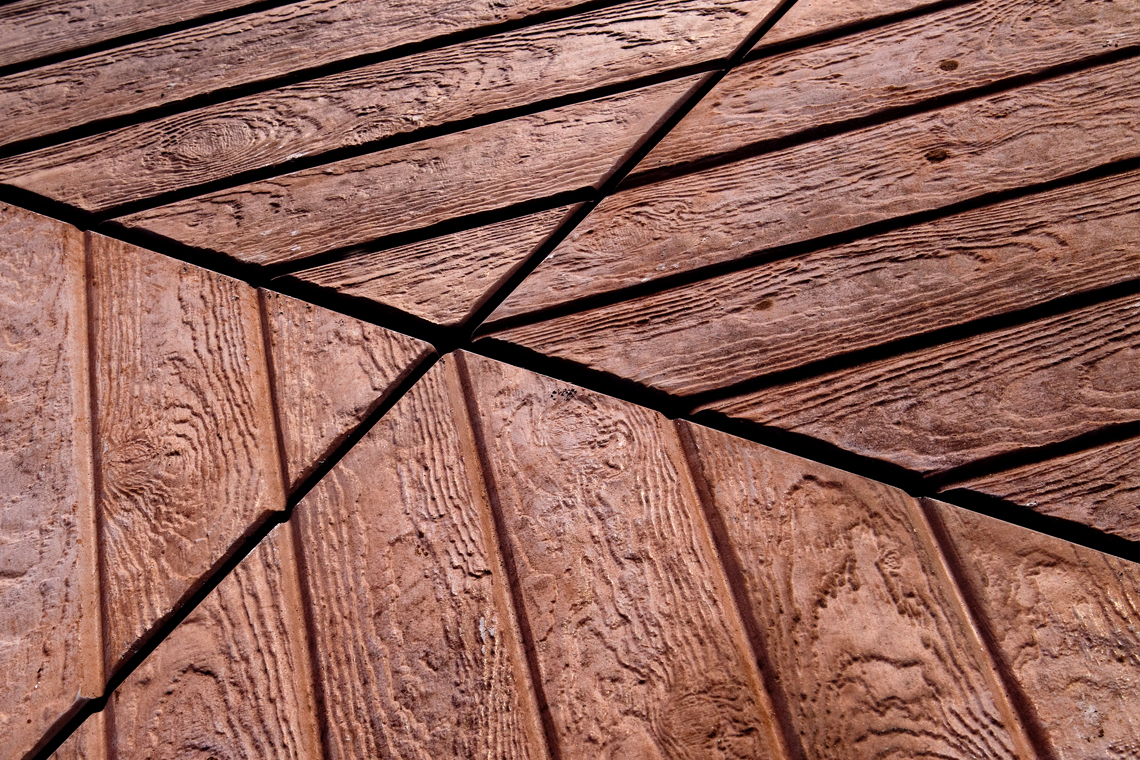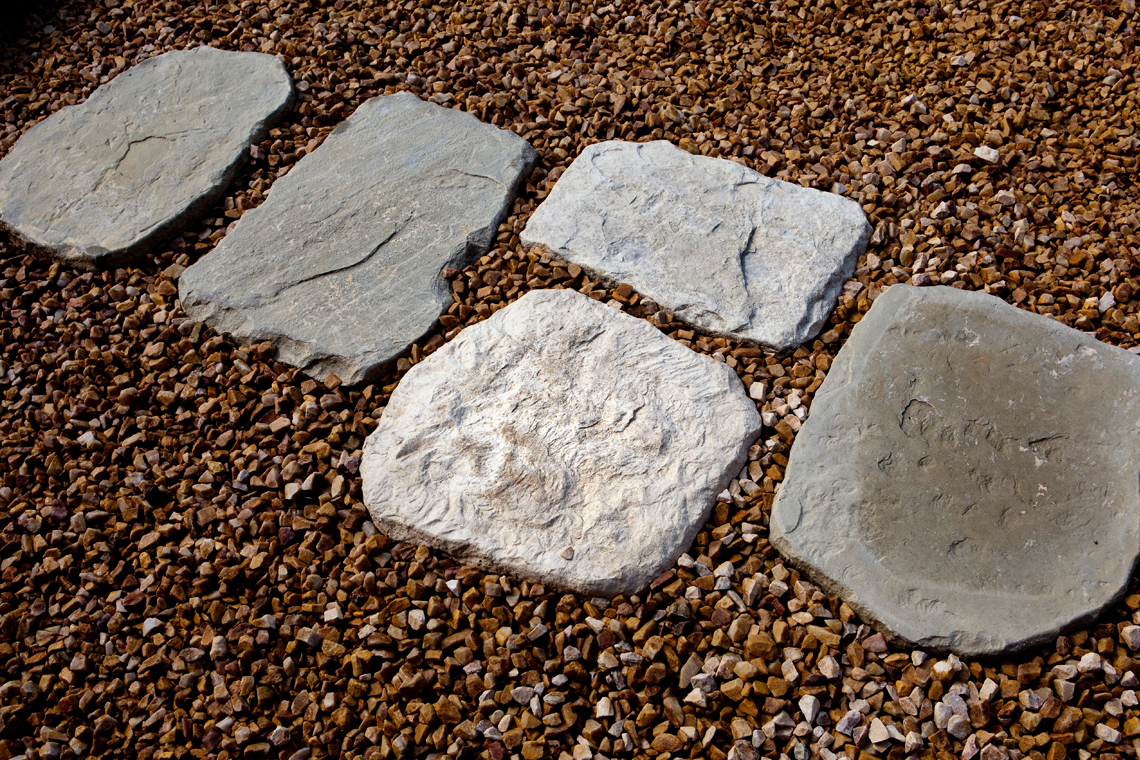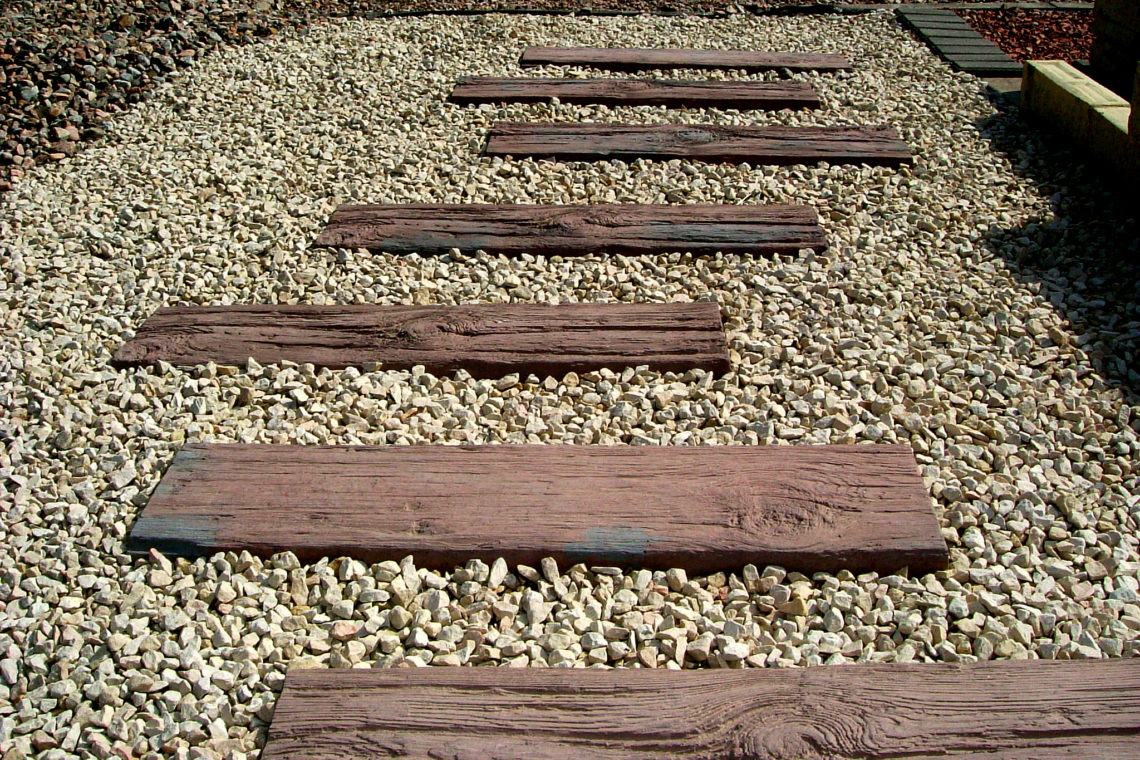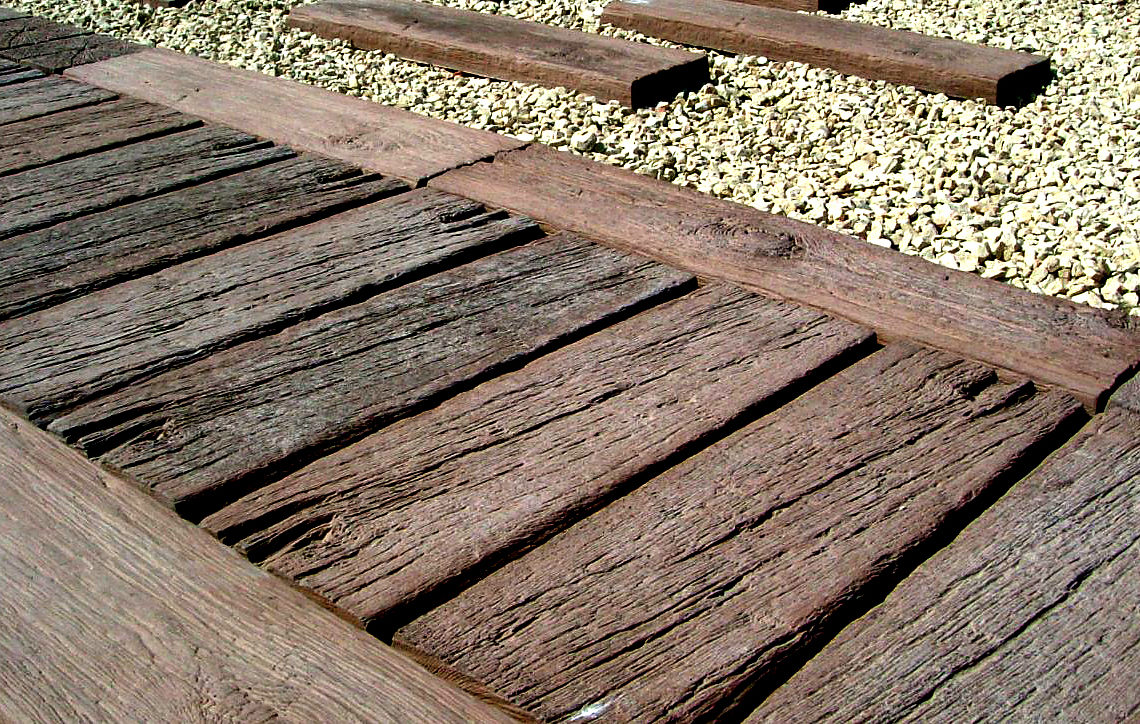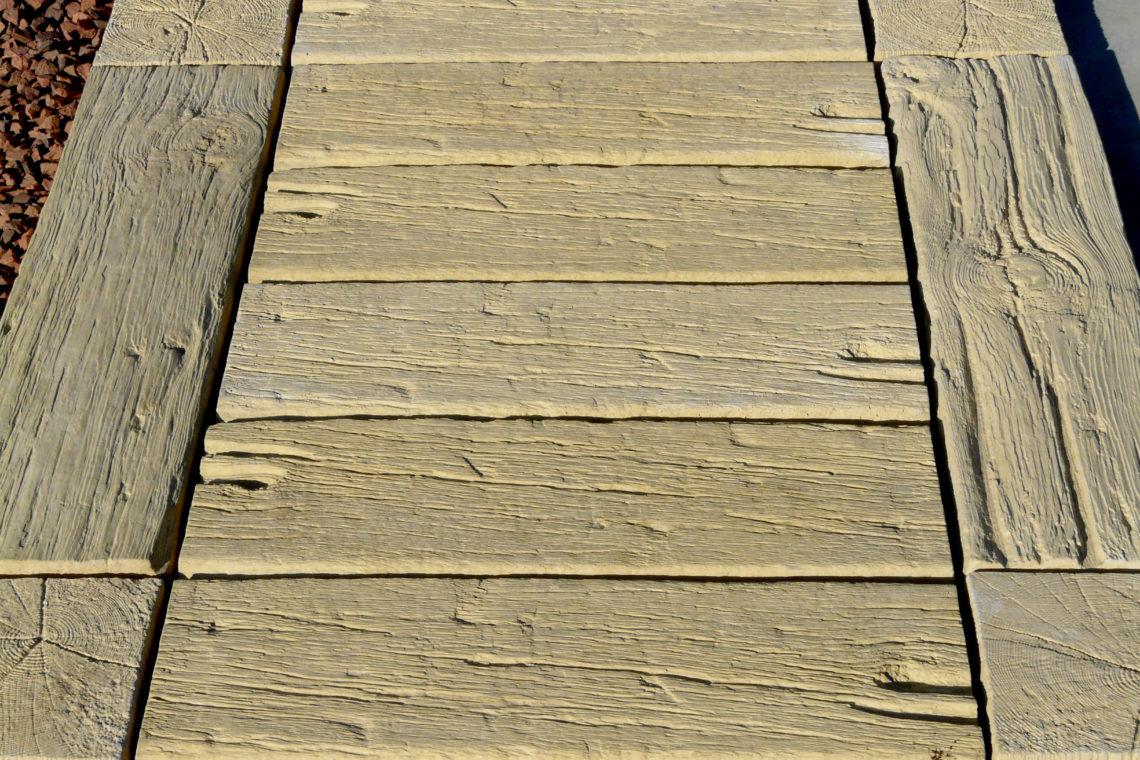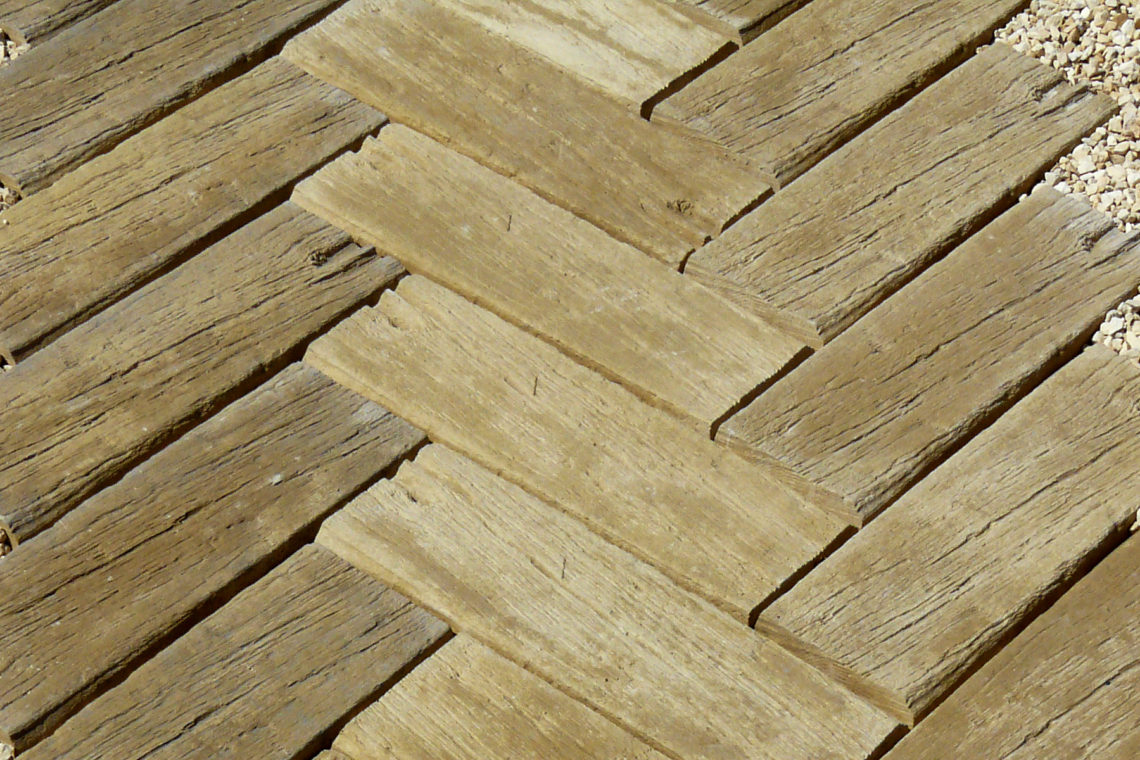 Previous
Next
Woodstone Decking
Wood Stone decking slabs are now a very popular alternative to real wood decking, with the added benefit of low maintenance and no wood rot. Hard wearing and easy to lay these slabs come in three different designs. Diagonal, straight and dectile.
Sizes: 450 x 450 x38mm (diagonal/straight)
600 x 600 x 40mm (dectile)
Sleepers
Moulded from old timber railway sleepers, these concrete sleepers are extremely versatile – they can be used for paths, patios, edgings, flights of steps or set out through your lawn, gravel or bark, they will always be a great addition to your garden. Their rugged appearance and thickness suggests/evokes the additional use for retaining flowerbeds or rockeries.
Sizes: 900 x 225 x 40mm 675 x 225 x 40mm 225 x 225 x 40mm
Log Stepping Stones
Log stepping stones are the ideal choice for a country feel in the garden, with no worry of the logs stones decaying; they can be place through bark chippings, decorative gravel or a pathway through the garden.
Sizes: 450 x 450 x 40mm 300 x 300 x 40mm
---
Our company places great emphasis on quality products and services. We would like to provide you with a comprehensive and competitive quotation for any precast items and building materials which you will need to start and complete your proposed projects.
Get in contact with us today about your requirements.