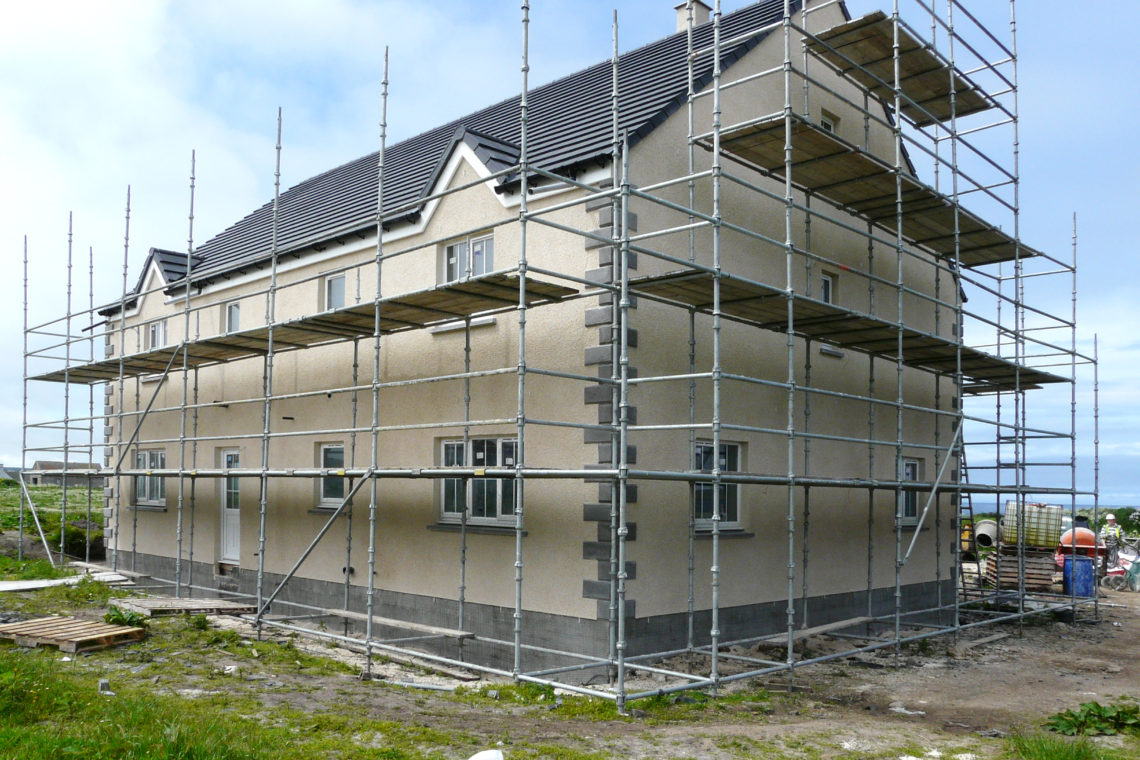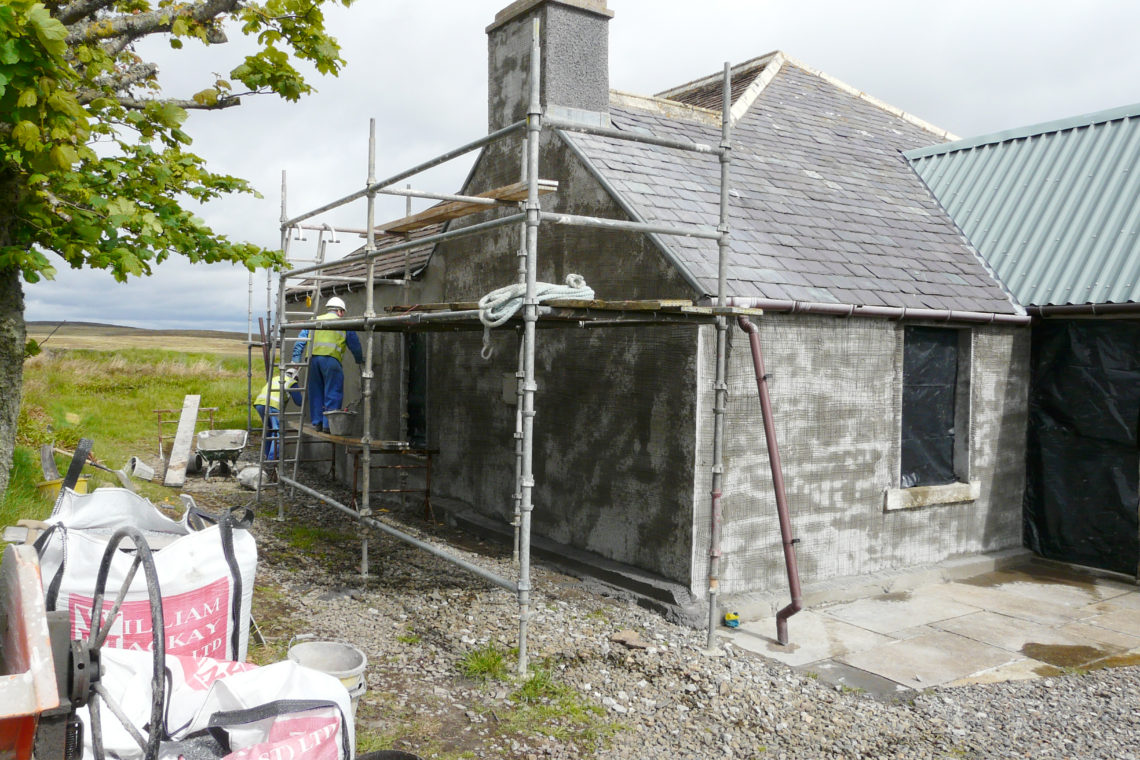 Previous
Next
Plastering and Roughcasting
Plastering and roughcasting have played a significant history in the company dating back no less than four generations. Acting as main contractors, sub-contractors and private works covering Caithness and Sutherland. Over the years our company has gained a wealth of experience and take great pride in our work. Our Staff at William Mackay (precast) Ltd have trained under William Mackay and his father Hugh Mackay for many years, gaining experience and the expertise necessary to continue the company's high expectations and standards.
We specialise in new builds, re-roughcasting, wet dashing, garden walls, council works and repairs, continuing our long tradition of excellent work with many satisfied clients along the way.
We offer a complete service from scaffold erection, mixing facilities, metal/plastic bead fixing, in goes and soffits, 'scratch' coat and finishing coats and a massive selection of roughcasting/pebble dashing chips from stock. We also fix or supply guttering and downpipes.
Recently we have had the pleasure of working on a historic 300 year old building in the town of Wick. Restoration included repointing and plastering using materials such as hydraulic limes and lime based white wash.
See our range of roughcasting products, for the widest possible choice for your building projects.
---
Our company places great emphasis on quality products and services. We would like to provide you with a comprehensive and competitive quotation for any precast items and building materials which you will need to start and complete your proposed projects.
Get in contact with us today and let us help you with all your plastering and roughcasting requirements.